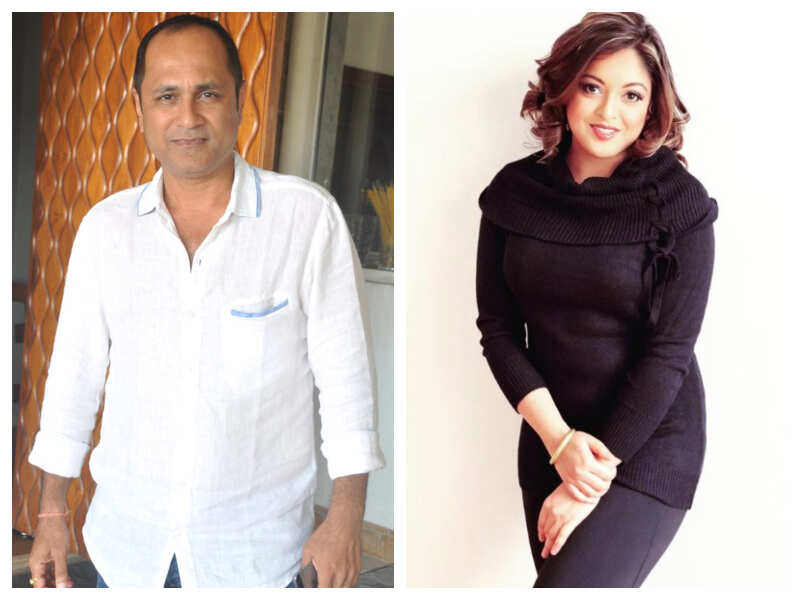 Anushka Sharma is the latest celebrity from the Hindi film industry to support Tanushree Dutta, saying the details that she has given about her alleged harassment by Nana Patekar on the sets of her movie are "frightening" and that she should be respected for choosing to come out and speak her truth.
"Not just as a woman but as an individual, your workplace has to be the safest environment after your home. You shouldn't feel threatened or in danger while performing your duties, whatever profession you might be in. It's very frightening to know the details that have come out. For Tanushree Dutta to speak up about this takes a lot of courage to come out there and say these things. But if someone is choosing to come out and speak up, the least you can do is listen to them and be respectful about it," PTI quoted Anushka saying at an event in the city.
The actress also hoped that the incident will encourage more women to come forward and share their experiences.
Her co-star Varun Dhawan also added saying, "It happened in 2008 and we are reacting to it in 2018, it's not a good sign… If something like this happens on my film's set, I'll personally make sure to prevent it. You cannot let violence take over. Law and order should take its course and investigate the matter. Let's get to the conclusion of the matter, enough talk about it. The law needs to step in. I'll give my opinion, someone else will give theirs, but it's time the law steps in."
Picking up on Varun's point of delayed justice, Anushka added that it was wrong to taint Dutta's image by posting pictures in certain clothes."Let's all be collectively responsible for something like this. When something like this happens, it's the environment that is to be blamed, not a particular person. Environment breeds people to do the wrong thing."
"… We should stop questioning 'Why is this happening so late?' That's also not right. If justice hasn't been served, it can happen anytime."