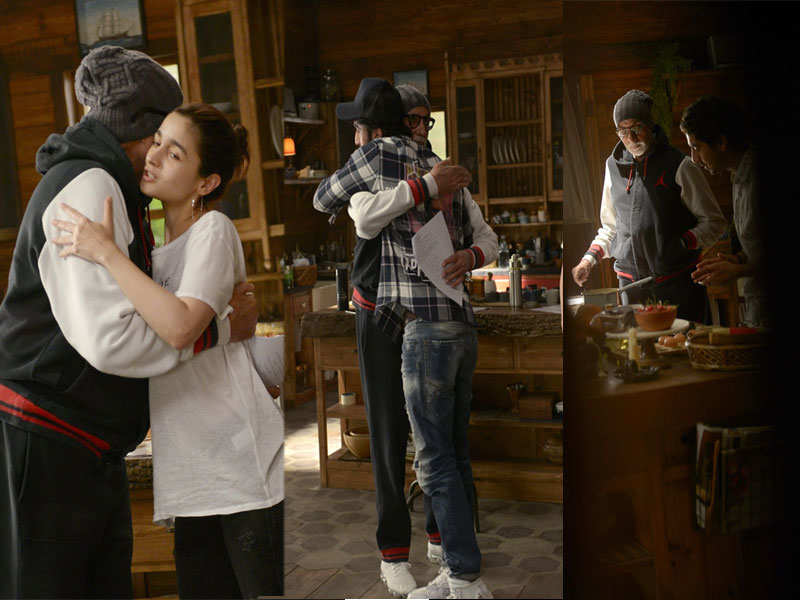 The year 2018 seems to be the year of multi-starrers. From several big-budget multi-starrers hitting the big screens to many going on the floors for future releases, filmmakers are definitely thinking big in terms of making a mark in the audience's minds.
One such multi-starrer which has been constantly in the news is Ayan Mukerji's 'Brahmastra'. Starring Amitabh Bachchan, Ranbir Kapoor and Alia Bhatt, the movie was initially announced as a trilogy expecting to have a release on Independence Day in 2019.
Recently, Amitabh Bachchan took to his Instagram to share a few selfies with his co-stars Alia and Ranbir. With goofy captions such as, "We prep for BRAHMASTRA..Ranveer, Alia, Ayan.. everyone except me.. I prep to brush my teeth", he posted a series of three adorable selfies. He realised only after two pictures that he made a typo and spelt Ranbir as Ranveer. Though he corrected it in the third picture and captioned it as, "Typo.. that's Ranbir not Ranveer."
The movie has also been in the news for Alia and Ranbir rumoured linkup which the latter has sort of confirmed by saying that the relationship is "too new to talk about". While Alia has maintained silence on the same.