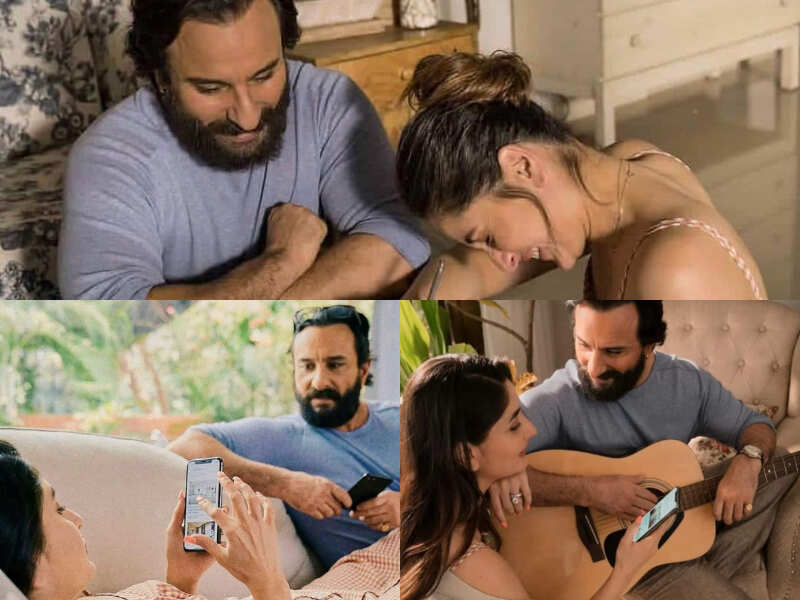 Kareena Kapoor Khan and Saif Ali Khan have always managed to give their fans major relationship goals. Ever since the two began dating each other, their cutesy pictures were the most adored thing on the internet. And that is something unchanged till date. The "much-in-love" couple continues to stand by each other at any given point and there probably isn't any reason to not gush over them.
Both Kareena and Saif are often spotted at public places and their bond is quite evident all the time. The two are not just two people dressed well together but certainly beyond that. Their love is what has held them through thick and thin. And the birth of Taimur is definitely their cherished moment.
Kareena has always been appreciative of Saif's existence in her life. She even said in a statement, "I unabashedly wore my heart on my sleeve and it was a nice ride till I finally met Saif, and we fell in love."
On the other hand, Saif had earlier professed, "I think timing is everything. I met Kareena at a point in my life when I was ready to consolidate and build in every area of my life. She brought a great sense of stability; I felt like we were able to create a solid foundation on which I could build emotionally, financially, and professionally."
Recently, a candid picture of this IT couple of Bollywood has been doing the rounds on the internet, and oh, they look extremely "awww-dorable"!
Well, we hope that the bond only grows with time because their relationship surely gives hope to many that true love does exist!