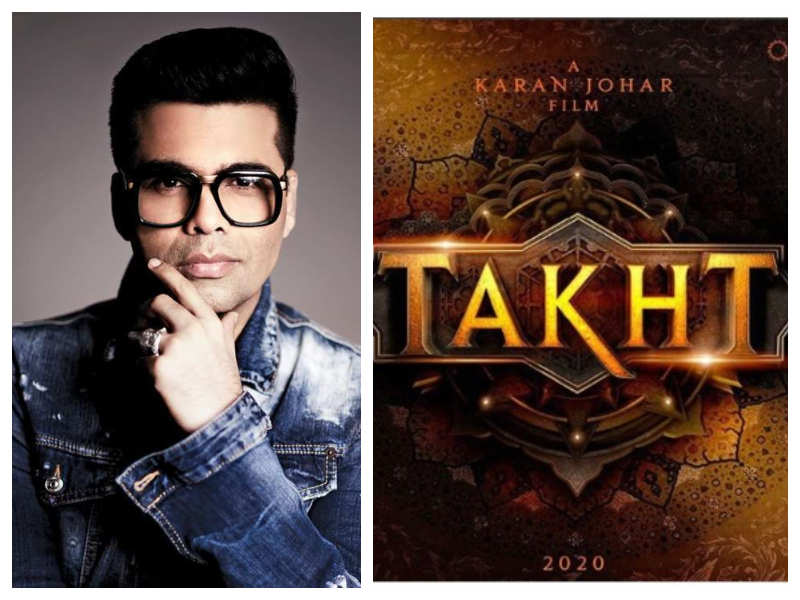 Karan Johar dropped the news of his upcoming magnum opus collaboration with the biggest stars of Bollywood recently and got the audience all pepped up. Titled 'Takht', the historical epic stars Ranveer Singh, Kareena Kapoor Khan, Alia Bhatt, Vicky Kaushal, Bhumi Pednekar, Anil Kapoor and Janhvi Kapoor in pivotal roles.
'Takht' is reportedly set in the Mughal era and will have Ranveer and Vicky playing brothers and Kareena will be seen as their sister. The film will go on floors soon and will hit the screens in the year 2020. During an interaction with an entertainment portal, when Karan Johar was asked about the ensemble cast, he stated, that it's an unusual mix of talent with actors who have walked the parallel path. He spoke in depth about each actor and said that the movie has the superstar dynamic with Kareena (Kapoor), there's Anil Kapoor whom he has never directed before – but each actor fits the part to the T. KJo further emphasizes that he did not cast them or go to them because he has access, but it's a strange dichotomy as each one has never played a part like this and yet each one fits it perfectly.
Since Sanjay Leela Bhansali is known to create extraordinary period dramas, 'Takht' too was being compared to Bhansali's works. When questioned about this comparison, KJo said that he loves Sanjay Leela Bhansali's aesthetic and would be lying if he didn't admit that the comparison is very challenging. He also admitted that the comparison scares him but he hopes to find his own voice and not get doomed by comparison. Karan also added that he is just recovering from 'Sairat' and doesn't wish to there again.
He concluded by saying, that he has set the bar rather high and if he pays homage to his work then he will surely be proud of it. More than the comparison, KJo is afraid of not living up to the potential of the narrative and just hopes he can do justice to the material.