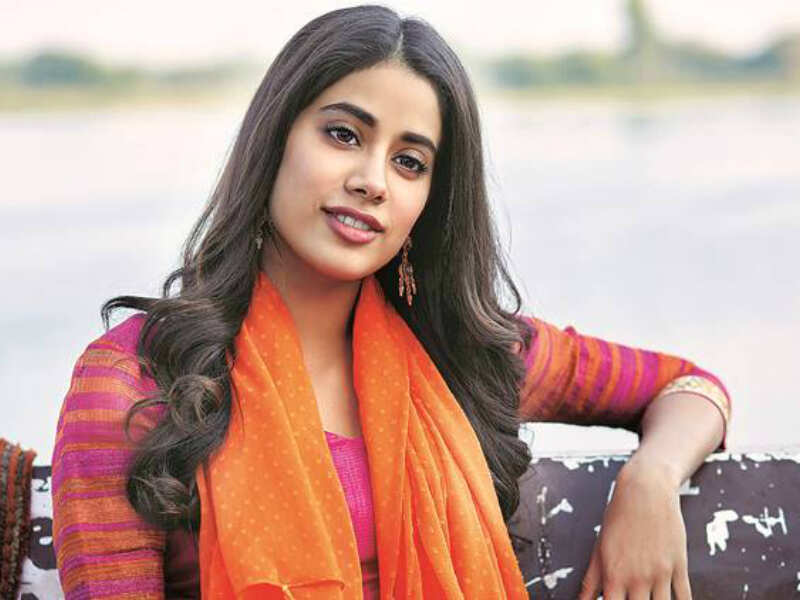 Debutante Janhvi Kapoor has finally made her big break in Bollywood with 'Dhdak' opposite Ishaan Khatter. The movie hit the theatres yesterday and it has been receiving an amazing response from the audience so far.
In an interview with a daily, Janhvi Kapoor talked about her relationship with her late mother Sridevi, about working with dad Boney Kapoor, nepotism, her future projects, and much more. Janhvi has always said in interviews that she has always been a filmy kid since childhood. When asked about it, she said that her mother used to call her 'full drama'. Late actress Sridevi also had many videos of her as a kid where she was doing some dance moves, and suddenly the next moment, she was on the floor.
Speaking on the prevalent issue of nepotism, Janhvi said that it's important to understand that it exists in every industry and it's a bad thing if the person who has been given an opportunity is complacent or takes it for granted. People shouldn't think that something is their birthright. Citing examples of Varun Dhawan, Alia Bhatt, and Ranbir Kapoor and how their films have done well she revealed that she's not putting herself in their category, but what she's asking is for people to not love or hate her because she's someone's child.
Janhvi asked the audience to give her a chance to prove herself because there's nothing that she loves more than acting. The debutant further opined that she feels a sense of responsibility towards anyone who feels that she doesn't deserve to be here as there are so many others struggling to get into films. She said that she recognised that this opportunity has come to be a little easier than it would otherwise have, but she'll work that much harder to prove that she is worthy of it.
Janhvi also said that she does feel pressurised because people have certain expectations from her, given that she is Sridevi's daughter, and also, the young actress is being compared to her mom. She revealed how her mother would also often worry about this happening. All she wants to do is create her own identity for herself.