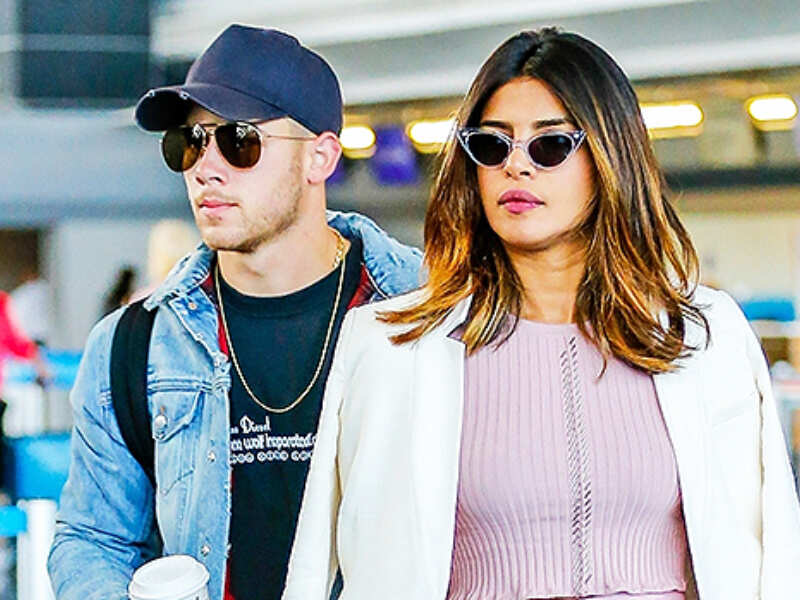 While global sensation Priyanka Chopra never stays off the limelight. This time around she's making headlines for her multiple appearances with Nick Jonas. The speculations of the two megastars dating each other are quite rife. Now as per reports, singer Nick Jonas' brother Kevin has all great things to say about the 'Baywatch' star.
Priyanka recently appeared as Nick's date for his cousin's wedding. They were photographed walking arm-in-arm at the nuptials near Atlantic City.
When asked if it was the first time he met Priyanka, Kevin told a daily that Nick should be asked that question. He further added that they have met her in the past and complimented PeeCee by saying that she is super-awesome.

However, Priyanka's mother Madhu Chopra earlier denied these reports in a statement. But Priyanka and Nick's numerous pictures on the internet is brewing something a different and unsaid tale.
As per another report, Nick is believed to be head over heels with Priyanka and reportedly wants to take their relationship to next level.
According to another report by a portal, a source revealed that Nick is without a doubt the most romantic man Priyanka has ever dated.
The source further revealed that Nick is such a gentleman and constantly goes out of his way to make her feel special. Nick is always sending Priyanka cute messages and funny memes that remind him of her, and he even writes her poetry, which she loves.
Interestingly, the source reportedly added that PeeCee's friends are all warning her that he is a total player, and not to get too close cause he will break her heart.
The daily also quoted the source saying that Priyanka is keeping everything light and easy and trying not to get too attached to him, but she thinks he is really sexy, talented and their chemistry in the bedroom is undeniable.
Well, meanwhile fans are desperately waiting for the couple to make an official announcement. Only time will tell how things turn out to be.