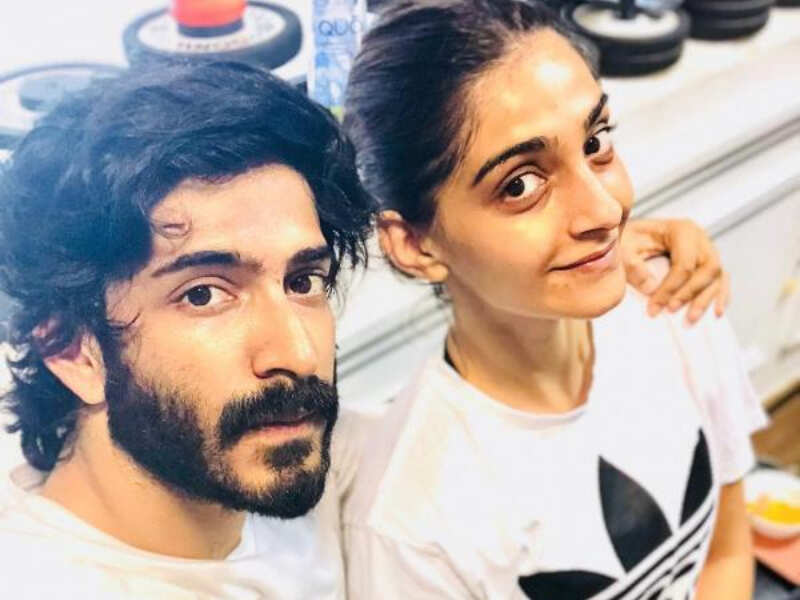 Anil Kapoor's son Harshvardhan's a recent project titled 'Bhavesh Joshi Superhero'released earlier this week and has definitely garnered quite an attention. Earlier when the posters released, it definitely left a majority curious and intrigued.
Earlier talking about the film, Harsh had said in a statement, "This is been the film that Vikram has been wanting to make from years and something he and Vikram started talking about so long ago. To actually be through this journey with him and go through all the pain and to actually see it finally complete and see everybody's faces and everybody is happy and smiling, it's just so fantastic. Through this clip, I wanted to say thank you for all the support."
It is interesting to note that, even though he has a star background, Harshvardhan has not let that influence his film choices- be it his debut 'Mirzya' or 'Bhavesh Joshi Superhero'.
In a recent interview with a portal, the actor was questioned if he sought advice from his family members. To which he reportedly professed that her sister Sonam is in her own world, and she's done all kinds of films. But he also thinks it's easier sometimes for a heroine to fit in a lot of films. He further gave an example that a film like 'PadMan' is not driven by her, and that doesn't require her to be there for a 100 days. He emphasised that heroines can be freer. For him, now, the whole film will hinge on his shoulders and that's the reason he refrains from taking advice from Sonam.
He further added that his sister Rhea's a producer. And that she has more marketing feedback as opposed to creative feedback with scripts.
He also said that father Anil Kapoor does not agree with his choices. He opined that when Anil read the script of 'Mirzya', he was very scared because he said it's too abstract. However, Harsh added that his passion is what drove him into the project. He further revealed that Anil wasn't quite okay with him doing 'Bhavesh Joshi Superhero' and insisted that let 'Mirzya' only release. But he added that he is glad that he paid no heed to any of the advice and that he constantly has to be in this battle.
He also said that things have changed since his father's debut in films. He said that he wanted to kind of build an empire for the family. It was about survival. However, he feels that the audiences are not as forgiving today.